Yoga and horseback riding are as ancient and classical as horsemanship itself.

The word Yoga is an ancient Sanskrit word, meaning "union" referring to the balance between body, mind, and spirit.
Yoga promotes awareness and stillness, two main areas that apply to equestrians. Awareness of the body position on a horse is greatly improved by practicing yoga off the horse and can enhance a riders performance. Stillness is being able to accept your riding ability, learning process, and body position without criticizing yourself. Being attentive to the moment and movement allowing you to connect with the horse.

Benefits:
Relaxing and Energizing
Body Awareness
Improve Performance in Horse
Flexibility
Alignment
Balance
Efficient Movement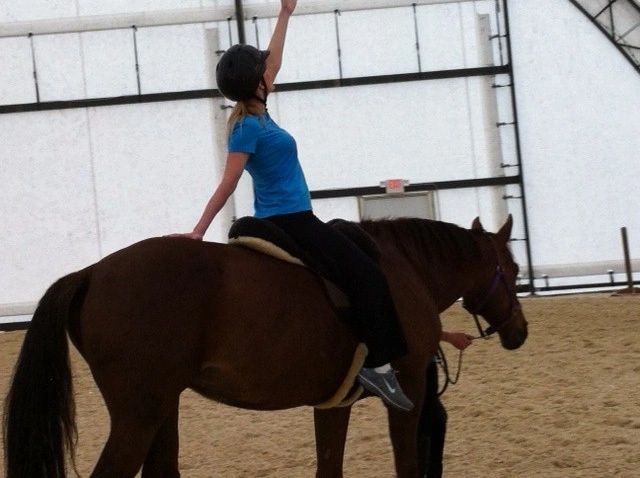 One of the most important lessons a person learns from a horse is our body language is how we communicate with them. Horse's primary form of communication is body movement, expressions, and postures.
During these lessons you are creating a bond of trust with the horse.

HOW MUCH DOES IT COST
Private Yoga & Riding Lesson Hour $75
Private Mounted Half Hour $40
Group rates Quoted upon request




Equine Tranquility Wellness Center, Inc.
Mailing Address: 1180 Ringwood Ave, Pompton Lakes, NJ 07442
Barn Address: Equine Tranquility Farm, 134 Airport Rd., Andover, NJ 07821
Ph: (201) 970-3400
Fax: 973-839-6337